ABOUT US
Heart and Sole is a vibrant shoe and accessory store in beautiful Victoria, BC Canada. Our store is located at 1023 Fort St in
a gorgeous 1929 Tudor-style heritage building between Vancouver and Cook. We specialize in a little bit
of everything for everyone with a wide selection of unique footwear and accessories. Whether you are looking for a casual black sneaker, a sparkly head turning heel,
or something in between, we carry something for you. Attention to detail is a quality we always look for in the brands we sell allowing
us to have brands from all around the world. Some places our products come from are: Spain, Portugal, Israel, France, Mexico, Canada, and the United States.
​Our store is perfect for the fashion-forward and comfort-minded customer. Some
of the fabulous shoe lines we carry include: Beautifeel, Birkenstock, Bueno, El Naturalista, Finn Comfort, Glerup, Johnston & Murphy, Josef Seibel, Mephisto, Naot (men),
Red Wing (Heritage), Sorel, Wolky, Geox and more. Our collection of socks and leg-wear is one of the largest in Western Canada including
Bleuforet, Darn Tough, E.G. Smith, Instance, Smartwool, Sockwell and Tabbisocks.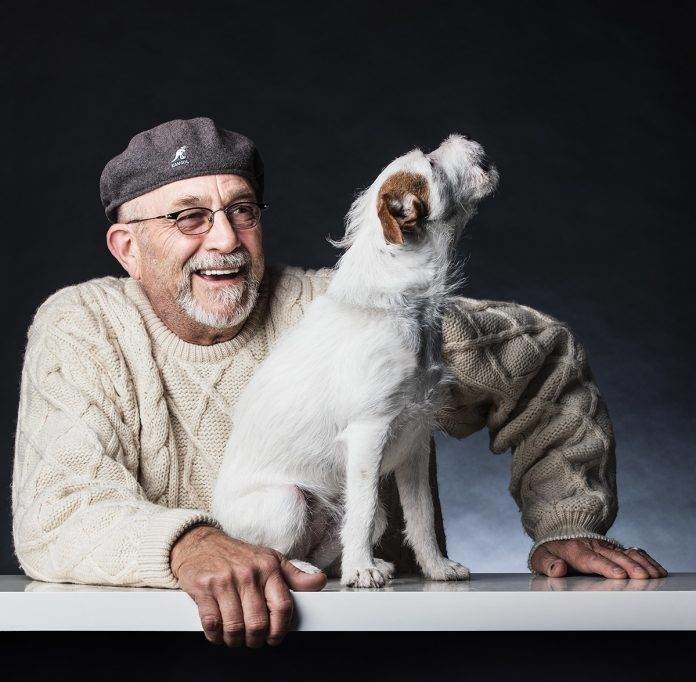 About the Owner
Keith Gage-Cole is Victoria born and raised and has worked tirelessly as a business owner and leatherworker for over 50 years.
He opened his first store in 1969 alongside Glen Lynch, which they called Baggins. Today, Baggins is still thriving
specializing in Converse and Vans under the ownership of Lynch. Since the opening of his first business, Keith has gone on to being the founder and co-founder
of many successful retail shoe and accessory businesses including, Footloose shoes, Sandalman (his own handmade sandal brand),
Heart and Sole Too, and of course, Heart and Sole. Presently, Keith focuses solely on the ownership of Heart and Sole.

Besides his hardworking nature and keen business sense, Keith excels in story-telling and creative projects.
His love of the arts is reflected in his conversations and ideas for improving the store. When in the store, he is often found behind the front counter
talking with customers or running around the shop with a set of new creative ideas. Outside his business, he loves taking trips
to Mexico and spending time going on walks with his beloved companion Snippet.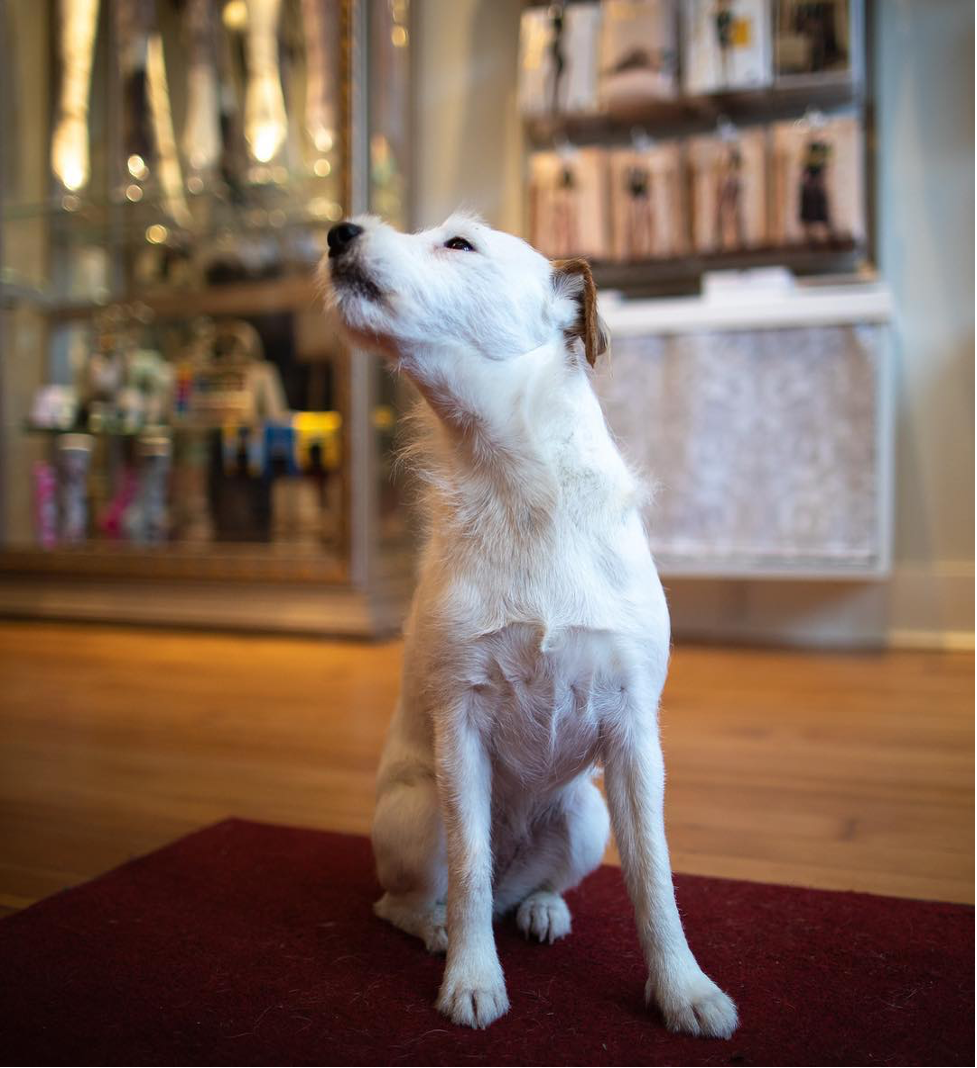 Our Loveable Store Greeter!
Snippet is an 8-year-old Parson Russell terrier loves to stay by her caregiver's side. She and Keith go everywhere together and are rarely seen apart.
She holds the title of honorary store greeter and takes her job very seriously.
Snippet spends her day in the store greeting customers and shaking them down for treats with her adorable stare. Besides greeting, she offers support during the shoe
trying process by sitting next to customers and listening to their thoughts on the shoes. She has strong opinions about squirrels and crows
often howling at the mere mention of them, and is often heard responding to Keith professing his admiration to her.
She is a Snippet of love and joy who loves being the centre of attention. She is adorable and she knows it!
Whenever we can, we buy local! And we truly appreciate when you buy local too!